mainline features on a pushrod system
Our T812 Pan & Tilt camera is tough,
machined from solid stainless steel,
waterproof to IP68, 7 Bar, 100 psi and
designed to operate on the T804 pushrod
system.
The camera does not need to be pressurised
to attain its waterproof status, no need for
pumps or Nitrogen purging, the camera is
sealed at the factory and will retain sealing
integrity through its life.
The camera head includes an auto-uprighting
system that gives the operator a view that is
akin to actually being inside the pipe being
surveyed.
A single button-push on the T804 sets the
focus and points the camera directly forward
making orientation during a survey
immediate. The camera head can rotate and
tilt through 360 degrees.
The camera also has the capability of
measuring defects in pipework without the
need for grids or lasers, the measurement can
be made and saved during the live survey
taking just a few seconds. This capability can
be added at any time to the system when
required.
T812 Pan & Tilt camera
head for the T804
Machined from solid stainless steel, the T812 is
tough but clever with 'Human Perspective
View'

and Digital Lens Measurement

T812 features
•
Human Perspective view - no upside-down
pictures
•
Digital Lens Measuring
•
Perfect pictures from our own camera design
•
Self-centring - one-touch for a straight-
ahead view
•
Waterproof to IP68
•
Custom LED lighting for illumination in up-to
36" pipes
•
Designed for use on the T804 Trogloprobe
pushrod system
•
Fits our standard skid set for 3", 4" and 6"
•
Sacrificial front bumper - easily replaced in
five minutes
•
12" Universal wheeled skid available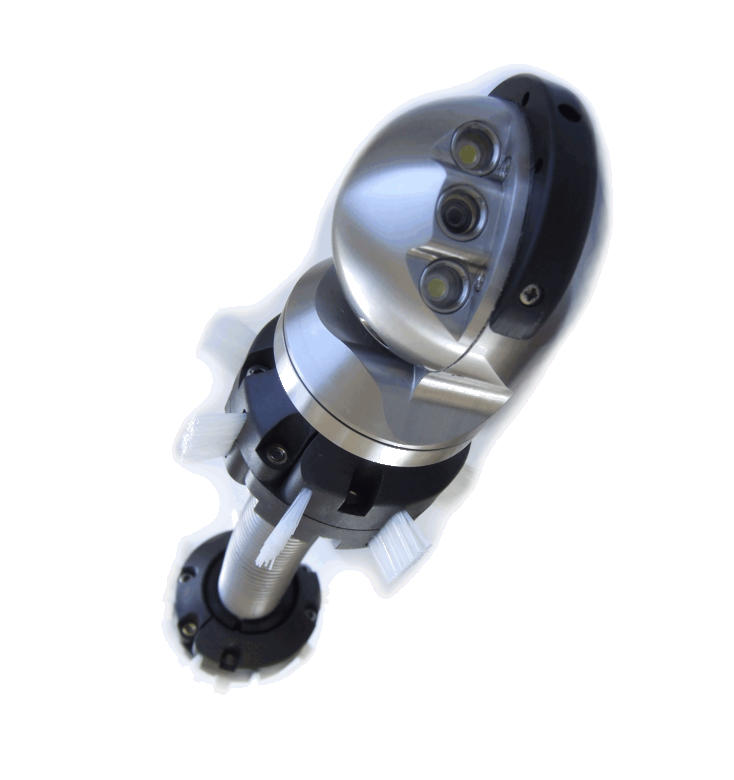 manuals specifications
and brochures in pdf
format
.
the T812 pan and tilt camera
•
Highly robust with Stainless-steel construction
•
Waterproof to IP68
•
Dirt seals, quadrings and o-ring seals on
rotating parts for long service life
•
High Definition, 540 lines pph digital sensor
module designed by Troglotech
•
Sapphire windows
•
'Human Perspective View' - picture mimics
how a human would view a pipe
•
Electronic focus control - no moving parts
•
Custom LED lighting - equivalent to 80W
Halogen
•
Self - centres when powered-up and via a
one-key press on keyboard
•
Compatible with future products
•
Digital Clarity - produces a sharp, noise-free
picture in low-light conditions
•
Low-energy design for long mission time
•
Can be fitted to all Trogloprobe T804 units
video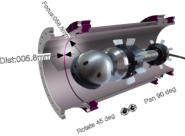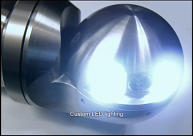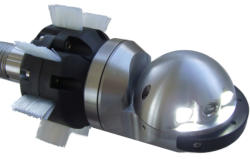 the T812 camera fitted with 4" brush skids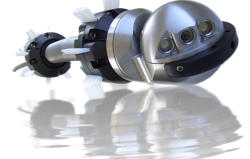 non-pressurised - waterproof to ip68 - 7 bar 100 psi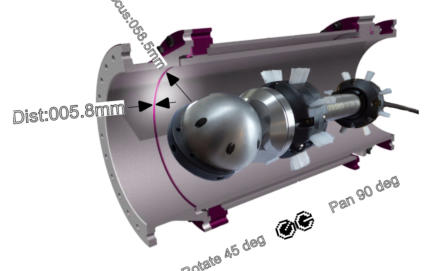 crack-width measurements option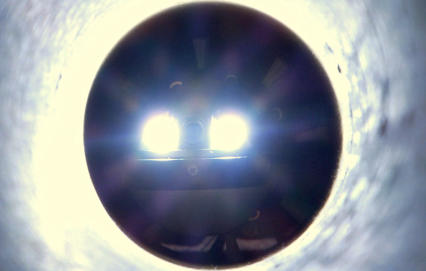 60mm in diameter - can be used in pipes up to
12" (300mm) high intensity directional lighting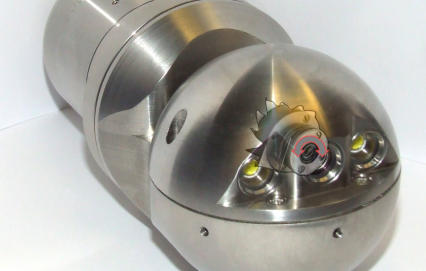 360 degree pan & tilt
with auto-upright and 'human perspective view'

direct fitment on standard Trogloprobe T804